Spanish Town parade was Saturday, February 17 in downtown Baton Rouge.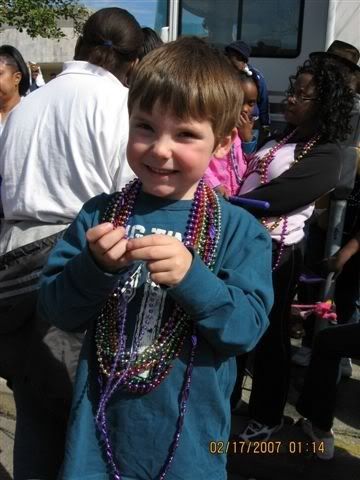 Sam was not too sure about the whoel thing until he caught his first set of beads. prior to this famous catch, he didn't want to receive from anyone or pick them up off the ground. But, after that catch, he was much cooler about receiving, catching and even sharing.
I love these glasses, I think we have lost them already but they were so darn cute. Of course, prissy A would have no smiles for me with them on... brat!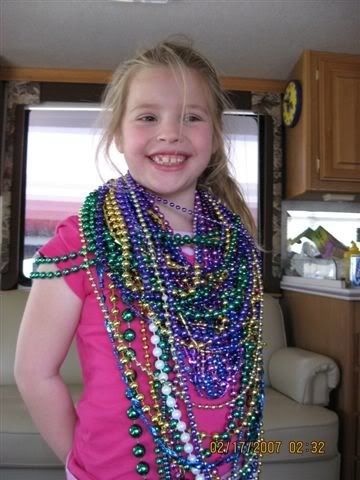 This is the smile I was searching for. There was fun and happiness had by all. In what began as a cold and overcast morning, Saturday turned out to be a perfect parade day.
We really did have a great time with many throws caught, shared and hoarded. Daddy didn't make it. He was still a bit tired from his busy week last week. Me missed him but were happy to let him take a nap, too.
Happy Lundi Gras and Mardi Gras!