11.25.2007
Well, Thanksgiving left us with much to be thankful for.
A great dinner in Jena with the Huffman group, aka at The Willis'. Everyone of import was there. We had a wonderful visit. We even got to see Patrick, Danielle and the boys. I simply can not believe how big Paxton is getting. And Carson, he is simply adorable.
We had a shortened visit to the Cole's this year (aka The Paul's). Aunt Paula is recovering from her early Turkey Day Hospital Trip with pneumonia. She returned home Friday afternoon with strict bedrest orders.
Shortened for Sam and his injury. There was an accident with Sadie and Sam's face. Here is a rough picture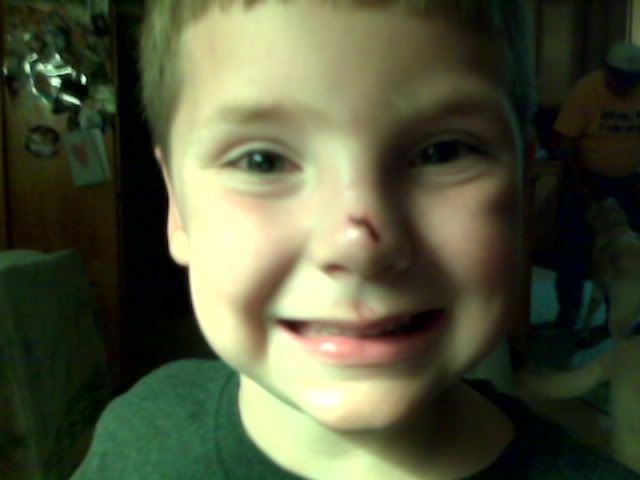 No stitches. Lots of antibiotics and vitamin E Oil.
11.03.2007
October 2007
"
Gifties onsite!
"
Anna as Cinderella
Sam and Michael
JC sampling the Jambalaya - yummy!
Kristina
Joseph (aka JoeB), Theresa, Lori Lincoln, Angela and Darrel Long