Anna finally did it. Now there were regrets afterwars, but she was very brave.
We were just going to get Sam a cut and hers measured.
She hopped up in the chair to have it measured and Ms. Kasey said it was long enough and we could do it anytime. Anna asked to do it and Ms Kasey did have the time.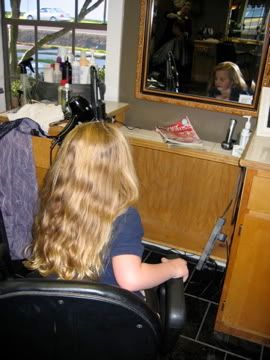 She had just enough time to chop the hair and even straighten it for us before her last client of the day.
Don't you think it turned out cute!!!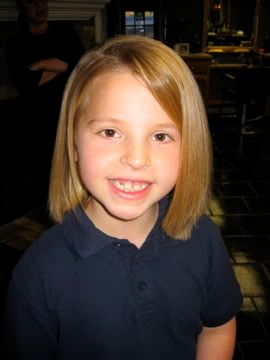 I am so proud of her. I love it short but miss the length, too. I knwo it will grow again. Daddy said it was a bit short. I think with the cut it will grow quickly and get to a nice length soon. It looks so heathy and THICK!