We all headed for the local zoo on Good Friday. We went with the Freys and the Taylors. It was nice and cool and an absolute glorious day. We were there a few hours and wore us all out. We even bought another membership, so hopefully we will go back again soon.

Love this shot of the shades! Are they cool? Anna is so, 'Come on guys, smile.'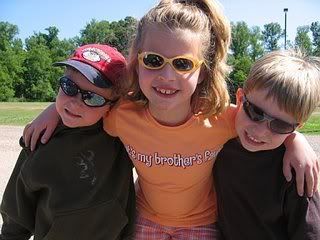 It is stinging caterpillar time in the South. We spend most of the day looking out for the animals we could have seen for FREE at home. The boys are looking at some form of caterpillar here. So intently!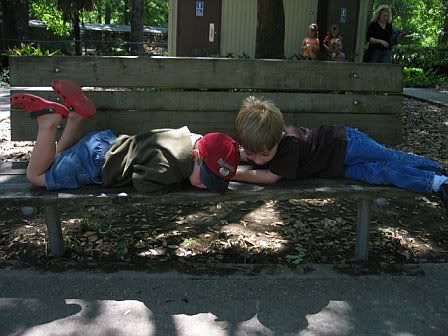 Thanks to Suzie, we have GREAT Easter pictures this year! This is my favorite picture taken - I love the walk away pictures. I think I will get this one blown up and put it in the living room!

Of course, I look dorky! But I like the shot! Maybe I will get a copy for daddy for Father's Day!

You may not be able to read it but the barrel is an oak wine barrel from Beringer! Gotta love that!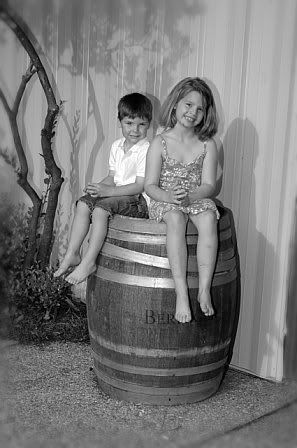 Easter was so cool here this year. I believe it may have been colder than Christmas. I know, crazy. I hear there was snow in Texas, (thanks Casey) of all things!

Happy Spring from US!